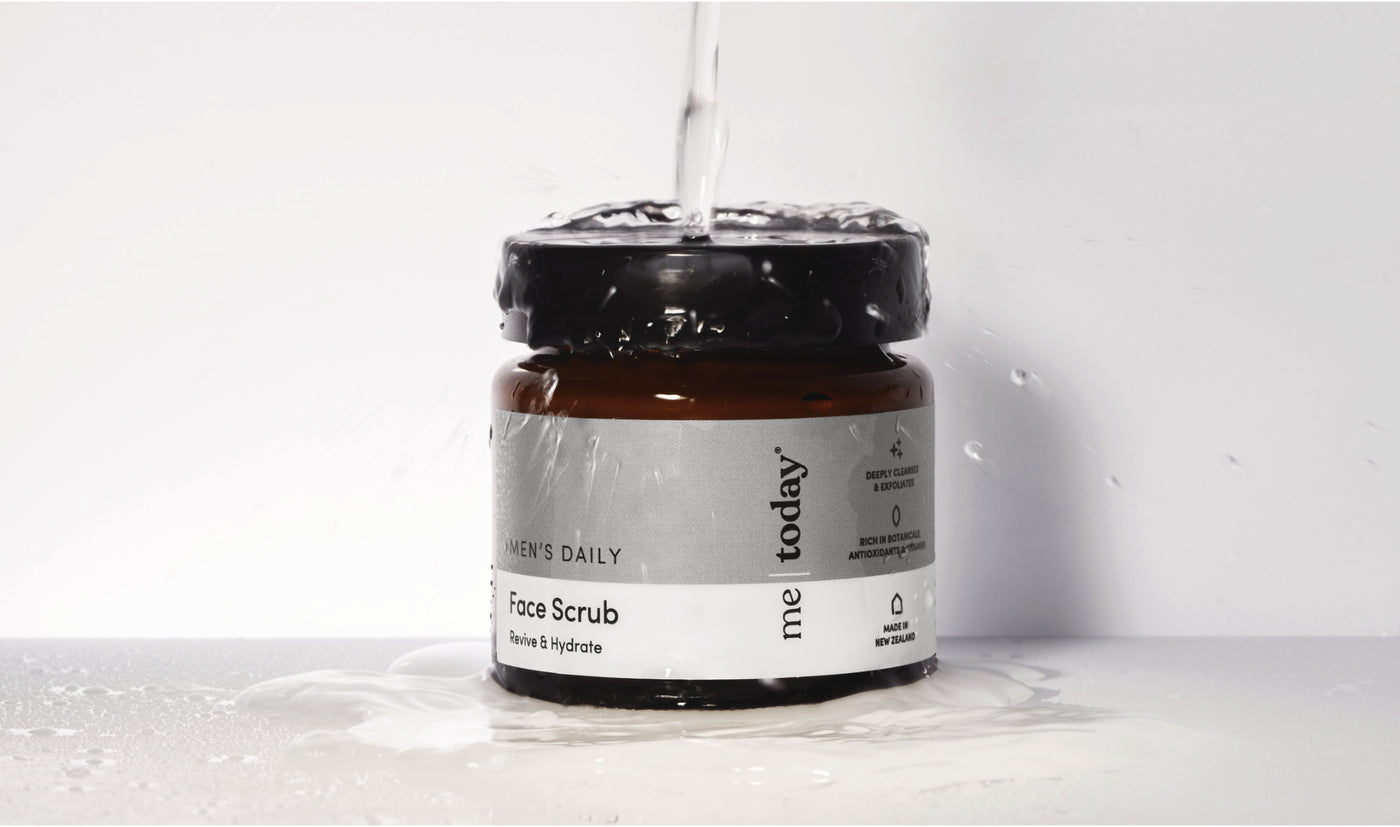 Me Today is continuously working towards more sustainable packaging processes. Click on the product range icon to find out how to responsibly dispose of packaging.
SUPPLEMENTS
Our supplements are packaged in amber glass jars which can be re-used.
When you are done with the jar follow these steps.
1

PEEL OFF LABEL + DISPOSE

2

DISPOSE OF LID

3

RECYCLE GLASS JAR
CARTONS
We use PEFC certified board for our cartons. The Programme for the Endorsement of Forest Certification is an international, non-profit, non-governmental organization which promotes sustainable forest management through independent third party certification.
1

FLATTEN

2

RECYCLE
Me Today uses a range of amber glass and sugar plastic containers for our skincare ranges, check the categories below to find how which steps to follow.
SKINCARE - PUMP / SPRAY
1

REMOVE LABEL

2

DISPOSE OF PUMP / SPRAY + CAP

3

RINSE

4

RECYCLE BOTTLE
SKINCARE - JARS
1

REMOVE LABEL

2

DISPOSE OF LID

3

RINSE

4

RECYCLE GLASS JAR
SKINCARE - MĀNUKA ACTIVE+ CLEANSER + TONER
1

REMOVE LABEL

2

RINSE

3

RECYCLE CONTAINER + LID TOGETHER
HONEY
Our honey is packaged in rPET plastic
1

REMOVE LABEL

2

DISPOSE OF LID

3

RINSE

4

RECYCLE JAR
We believe nature knows
best. Naturally inspired Me Today Mānuka honey,
skincare & supplements are thoughtfully formulated, taking our inspiration
from nature and our natural surroundings. We are continuously evolving the
delivery of our products and packaging to ensure we are offering environmentally
conscious products. Taking our lead from
available environmentally-friendly options and doing our best to educate
ourselves and inform our customers to recycle with care. 
We are committed to continuous
improvement. Me Today skincare is either vegan or vegetarian and
never tested on animals. We treat our bees with respect, ensuring they have
everything they need in the remotest locations of New Zealand and only collect
honey that is surplus to their needs. We manage a fully vertical integration
chain from hive to table and are continuously reviewing and improving the way
we support the environment. With the best intentions for our planet, we welcome
positive change.